(Harmful people post 1 of 2)
You've probably heard about "toxic relationships" or difficult people (or toxic people and difficult relationships). In this post I'm using the term "harmful people" to encompass all of those things. I wanted to give you some tools in dealing with those folks. Let's start first by identifying them.
How do you know if you're in the presence of a harmful person?
First and foremost, listen to your gut. Many times, you simply don't feel right around them.
Because I've seen the red flag behaviors time and time again, I put together a quick 3-minute video that names all the red flags to spot harmful person that go beyond a gut feeling. Have a listen here. Or read on below.
Six red flags of harmful people:
They don't take responsibility for their behavior
They deny the facts or deny your experience
They don't soften when you offer vulnerability, in fact, they may use it against you
They have low empathy and little desire to have empathy
They are highly hypocritical– it's okay for them to do things, but not others
They act victimized when you bring up their behavior
Here's a graphic you can save to remind you: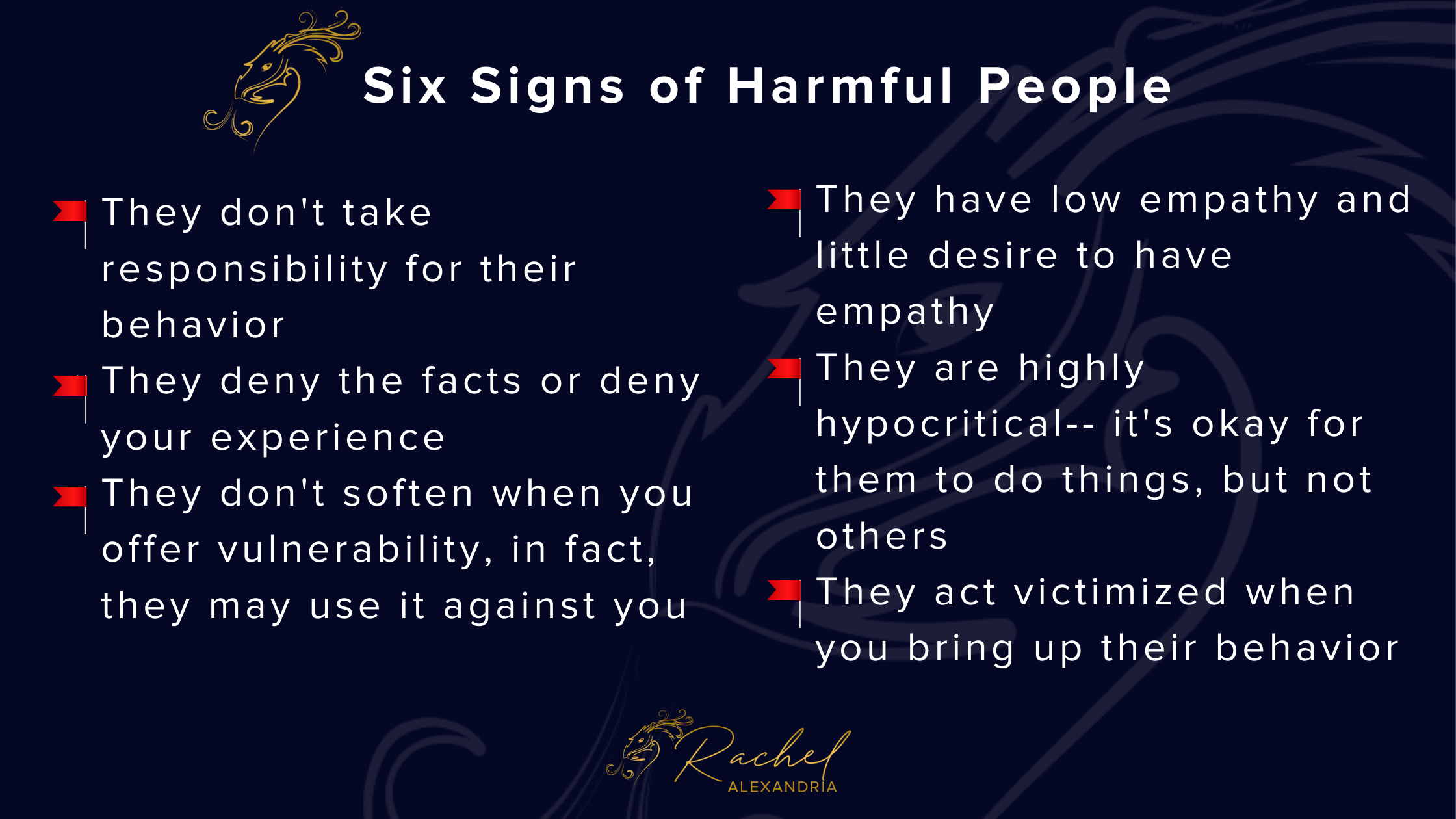 Relationships are a two-way street that require compassion and vulnerability on both sides. If you're in a dynamic where that's not happening, or maybe it's happening sometimes and not others, it can be hard to know if you're actually dealing with a harmful person. Hopefully these red flags will help clarify things for you.
Once you know, I have some suggestions on what to do about it in part 2 of this series.