Tap for Your Enneagram Type
Figure out how to work with your type instead of fight it.
You Know Your Type.  Great, Now What?
You've learned your Enneagram type, read up on the typical issues you face, and laughed at some memes. It's good to know you're not alone. But now what? What can you do to release those sticky fears and fixations? How can you improve your experience of just being yourself?!
Have You Heard of Emotional Freedom Technique, or Tapping? 
Tapping is a simple tool you can use to quickly shift your experience from stuck, frustrated, upset, depressed, or angry to feeling inner peace and self-compassion. It's like emotional acupressure and it works in just minutes.
Tap Along with Rachel 
Using tapping, you can shift your judgment of your inner challenges and ease struggle with your "fixations."
In a series of short videos, we dive into your Enneagram type frustrations and tap to bring relief in five different arenas:
Work
Social life
Sex + love relationships
Wellness
Spiritual + life path.
All you have to do is tap along, repeat after me, and allow the positive shift to happen. You'll be amazed at how much better you feel about being YOU!
TYPE 1
The Rational, Idealistic Type:
Principled, Purposeful, Self-Controlled, and Perfectionistic
TYPE 2
The Caring, Interpersonal Type: Demonstrative, Generous, People-Pleasing, and Possessive
TYPE 3
The Success-Oriented, Pragmatic Type: Adaptive, Excelling, Driven, and Image-Conscious
TYPE 4
The Sensitive, Withdrawn Type: Expressive, Dramatic, Self-Absorbed, and Temperamental
TYPE 5
The Intense, Cerebral Type:
Perceptive, Innovative, Secretive, and Isolated
TYPE 6
The Committed, Security-Oriented Type: Engaging, Responsible, Anxious, and Suspicious
TYPE 7
The Busy, Fun-Loving Type: Spontaneous, Versatile, Distractible, and Scattered
TYPE 8
The Powerful, Dominating Type:
Self-Confident, Decisive, Willful, and Confrontational
TYPE 9
The Easygoing, Self-Effacing Type: Receptive, Reassuring, Agreeable, and Complacent
I am totally emotionally moved by each and every tapping practice you have created for the Enneagram Types. They are filled with understanding and compassion. Your knowledge and working with the Enneagram is a great gift to this world.
Working my way through all of the Type's; Work Issues, Social Issues, Sex and Love Relationships, Wellness, Spirituality and Life Path, I gained more acceptance and a deeper appreciation of each of the Types.
My tri-type on the Enneagram is CP6, 8, 3 so I found "Asking my brain to partner with me", "Calm Present Choice" and "The safest place for me is in pure, relaxed awareness" very beneficial 🙂
I will be highly recommending your products. Moya Morris
Oh, man. THIS ROCKED MY WORLD. This was so powerful.
I really enjoyed this video. Being a type 4, I find this resource very helpful to get connected with who I am at the core. It reminds me not to be so hard on myself for feeling deeply, and to be ok with things just as they are. Perfection! Thank you!
OMG, I have goosebumps EVERYWHERE. This is amazing. You are reading my mind! And I am crying now. 'I honor the conflict in this for me even though it pisses me off…' Heartsplosion!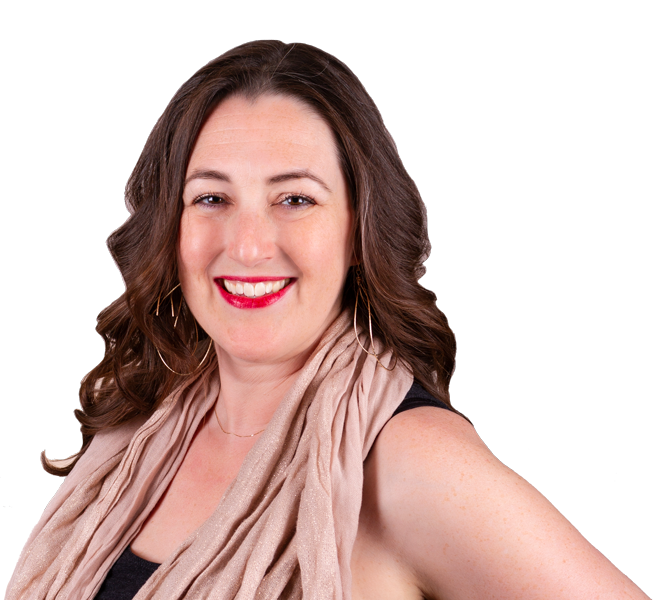 About The Creator
Former psychotherapist Rachel Alexandria, MA, MFA, has been studying and teaching the Enneagram since 2006. When she discovered the transformative effects of tapping, it was only a matter of time before she combined the two like peanut butter and chocolate! After she uploaded her first series of free Enneagram tapping videos to YouTube, people around the world have experienced relief and felt deeply seen in their type experience.