You Know Your Enneagram Type…Now What?
Discovering your Enneagram type is exciting. It can also feel painful, especially when you learn about your type's challenges. It's like someone discovered all your worst traits and broadcast them to the world. It can make you feel
ashamed, frustrated, and powerless
. After all, you can't change your Enneagram type, right?
Feel Better About Being YOU
It isn't about changing your Enneagram type. It IS about feeling good being who you are, which means feeling validated, less alone, and more self-accepting. These Enneagram tapping videos can help. The videos will help you to better understand your type and those of others. They'll bring you a deep sense of inner peace, and they'll plant self-acceptance suggestions into your subconscious. Change will feel so much easier. You'll be working with your type instead of fighting it. Not sure what your Enneagram type is? Click here.
Get Relief In Minutes
Tapping is a super easy tool you can use to quickly shift your emotions from shame, judgement, self-blame, frustration, depression, or anger to feeling inner peace and self-compassion. It's like emotional acupressure and it works in mere minutes. When you use it regularly, you'll feel better for longer periods of time. You'll feel greater self-acceptance, relaxation, hope, and clarity
Check out a sample tapping video. If you like what you see, click the buy button. You'll get five more issue-specific videos for your Enneagram type. You can watch or listen to them as often as you want, and tap along any time you want to feel less triggered and more at ease in the moment. Thousands have enjoyed and grown from tapping for their type along with these videos. If you try them for five days and decide they aren't for you, we will refund 100% of your money.
Often 1s feel frustrated with other people not doing things right and they have a hard time relaxing because they are always picking up everyone else's slack. They even lose sleep over not getting all the things done. After tapping along with these videos, 1s feel more relaxed, present, and joyful.
Most 2s have a hard time saying no and setting boundaries. They feel guilty if they aren't helping, even if it means sacrificing their own needs. After tapping along with these videos, 2s feel more at peace and able to put themselves first.
Many 3s experience being lonely at the top and strive for constant success. They don't even think about taking breaks or relaxing until they've lost their edge or are facing burnout. After tapping along with these videos, 3s feel both more energized and relaxed, ready to take on their next challenge.
Often 4s feel alone in their feelings and paralyzed by introspection. They struggle with feeling like they are "too much" for other people. After tapping along with these videos, 4s feel more grounded and centered and able to accept things as they are.
Most 5s feel like people don't get them. They feel isolated and exhausted easily, sometimes struggling to take care of their health. After doing these tapping exercises, 5s feel more energized and able to get the connection they crave.
Often 6s feel overwhelmed by tracking so much that others don't. They are searching for answers, but find it hard to know what or who to trust. After tapping along with these videos, 6s feel like the world stops spinning and they get clarity.
Most 7s struggle with juggling too many things and end up not having enough time for themselves. They feel stressed and anxious about letting people down and not getting everything done. After tapping along with these videos, 7s feel centered, calm, and supported.
Most 8s feel the need to be extremely self-reliant and do everything themselves. They have a hard time being vulnerable and often feel unsupported. After tapping along with these videos, 8s feel more at ease and trust that things will be okay.
Often 9s feel confused by the world and overwhelmed by choices. They shy away from conflict and hide their needs so they don't make waves. After tapping along with these videos, 9s feel more confident and worthy of being seen.
It doesn't seem like much time, but it was just perfect. So many insights and it really got to the root of what was bugging me. I could totally feel your energy and the healing coming through. You have a beautiful caring spirit. Thanks so much!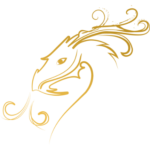 Diana
"Rachel embodies a well rounded toolbox that includes practical and energetic/spiritual experiences and knowledge that can help guide others and even open doorways. I think of her as a magical guidance counselor who kicked open a doorway for me after only one session."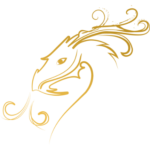 Jan
"Working with Rachel has changed the way I move through the world. Where I used to be frequently tense and suspicious, I feel relaxed and capable. When problems come up, instead of feeling overwhelmed or pissed off, I just take them piece by piece to get to a solution. It's basically master adulting."
Brandon
"I now realize it's okay if i have my own needs. There's a lot more honoring of what's really best for me in the moment. I'm getting much better at figuring out what the self-care is that I need. The awesome tool of loving my parts is ground-breaking. What's different about working with you Rachel, is how you bring things into the somatic and really ground the work into the cells of the body."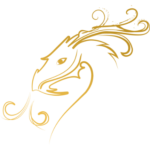 Alex
"I loved it! It simplified what took me years (and yourself included) to even get a grasp of. The drawings make it so accessible and non-academic. It also leaves possibility of change open, which is critical."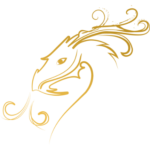 Amazon review
I'd been suffering from decision fatigue, burnout, and a loss of professional focus and direction. Rachel's methods have helped me make the kind of quick intuitive leaps that felt lost to underneath analysis paralysis and death by research.
Sometimes when making major changes, you need someone who can serve as guide on a strange journey of self-exploration and growth. Rachel has provided specific and useful feedback on what messages I tell myself and what I convey to others, in addition to helping me regain my sense of efficacy."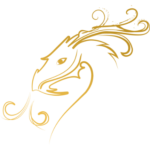 Denise
"The courage to engage in difficult conversations is easier when you feel more skilled and confident about your ability to have a productive conversation. 'Woman Overboard!' is a useful and practical tool to not only gain the courage you need, but also gives you the real life applicable skills to navigate the stormy waters of your toughest of conversations."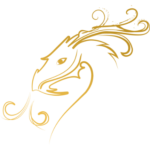 Sarah Harvey Yao
I had been struggling making a certain amount of money for years. No matter how hard I worked or how many opportunities came my way, nothing seemed to result in making the money I wanted. There was a stuckness in me but I couldn't quite figure out how to clear it or where it came from. After just thirty minutes with Rachel, she was able to pinpoint where I was blocked AND helped me clear the stuck energy. She also asked me a question that seemed totally unrelated to my issue at the time. But after doing as she advised, I was delightfully surprised to discover the connection between money and the practice of receiving. A few days after our session, I launched a new course and immediately got several sales! So, her magic session worked! I highly recommend a Magic Session for anyone who feels blocked and wants to make a quick shift that leads to tangible results.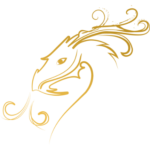 Kelly L.
"If you struggle with conflict, Rachel can teach you to feel confident and empowered to speak from your heart and hold boundaries. Rachel is not only one of the best teachers I know but she is intellectually insightful and varied in wealth of understanding and knowledge AND psychically gifted and sensitive to energetics. She will hold your hand, wake you up and kick your ass in order to help you take a stand for yourself. She is warm and loving and gracious. You will love her content and her as a teacher. I do. "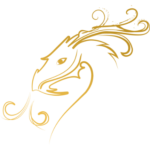 Regena
"You're helping me take on more and more challenging issues in a way that feels safe and steady and ultimately successful! You're helping me be more of my true and authentic self in a way that serves me and other people.
I've realized I don't have to feel like I'm being mean when I'm the challenger and confronting issues head on. It's not destruction—it helps me solve problems more effectively. "
Ginger
"Working with Rachel Alexandria has changed my life. If you haven't had the opportunity to talk with her, please do yourself a favor and get to know her."
Ginger
"Just received an AMAZING session from Rachel. Holy wow-ness! Seriously, that session blew me away! I feel like a toasted marshmallow: crispy, burnt and totally fluffed out. Zzzz…"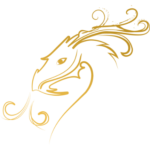 Matthew
"Rachel has been my Yoda, my oracle, my Pei Mei. A year ago I was in a dark place and didn't know what to do. She guided me through a lot of work and personal drama. She taught me life-hacking skills no one ever talks about and how to be a kid again! Thank you for helping me become a much more brave and confident person!"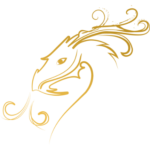 Gordon
"'Woman Overboard!' takes a tough subject like conflict and makes it approachable…and even fun. This book feels like you're having a conversation with your smartest girlfriend who has fantastic advice about your most difficult relationships. Rachel Alexandria has developed an innovative and practical method that truly helps women navigate the rough waters of conflict."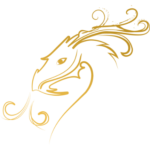 Dr. Michelle Mazur
"I found Rachel's tapping videos at a time of deep heartache and loss. As an enneagram 7, I find it terrifying to feel these feelings fully, but I was being forced to face my demons. I found incredible comfort in the tapping videos and noticed that they were the only thing at the time that brought grounded relief for me. I was able to experience the pain while also self-nurturing and healing. I couldn't recommend the practice of tapping & Rachel's guidance more. It is such a gift to us all!"
Sarajane Case
"Before our session, I had such an emotional burden that I felt like I couldn't fully inhale. Like IMMEDIATELY after we did the Magic session, I took a deep breath in and felt my lungs expand massively. And the results have stayed! I suspect people at yoga are wowed by my deep breathing. LOL!"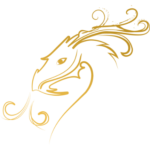 James
Rachel Alexandria is a soul surgeon who uses her compassion, education, and experience to identify and excise the problem women have with conflict. 'Woman Overboard!' is warm, direct, practical and helpful. Much like the woman herself. This recovering 'Good Girl' can't wait to read it again!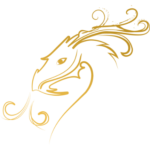 Leslie
"I am so happy that this 'gold mine' material is finally in book form and accessible to the world. As a recovering 'Good Girl' who directly coaches many women, I can tell you that Rachel has created a profound process that guides women to understanding what happens inside of them during triggering events and potential difficult situations so that 'conflict' (or the idea of it) no longer has to be so debilitating or all consuming of our energy. I will be giving my clients this book. 'Woman Overboard!' is an easy read full of takeaways, wisdom, reflective space, and workable strategies. Her descriptions and drawings hit home and her process is unique and groundbreaking. As someone who's intimately known her work (I've been through the process myself) I can tell you she's the real deal and her work is indeed healing."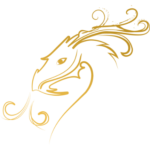 Regena Garrepy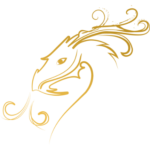 Michelle
The anxiety we worked on is not nearly as strong of a physical presence around my diaphragm, and breathing is easier. The next day, I felt taller--so much so I wished I could have raised my standing desk while working. I feel less rigid when working with my kid's challenges, too.
Danielle
"I love this book. Anytime I feel myself going down the rabbit hole of "Who do you think you're kidding? You should be doing more!" I take out this book and remind myself of who is *REALLY* in charge. It's a quick, fun read anytime I need it."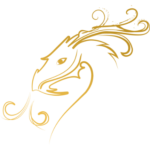 Dr. Michelle Mazur
"I loved this book. It was fun, simple, clear without dumbing down the concepts. Really enjoyable and helpful. And the drawings are fun! Don't underestimate the value of eye candy like this!"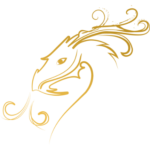 Mark Silver
"Working with you is helping me to feel the absence of bad. A couple of times in the last 48-ish hours I've started to have this feeling where I'm like 'wait, I'm not feeling bad. *pause* Oh yeah that's right, I don't have any reason to.'  And then I'm back off doing whatever it was I was doing. It's like there's always been a noise in the background and all of a sudden I realize it's not there.
It's just an absence of anxiety, worry, depression, sadness, feeling negative about myself, etc.  it's just not hanging around me all of the time."
Ginger
"Beyond worth it. You gave words to a part of myself that was really repressed. So repressed I would have never thought to tap on it. There is just so much loneliness and heartache there so it's great to have that safe space to tap on it. And you hold such amazing space too so it makes it even more healing. Very very powerful work."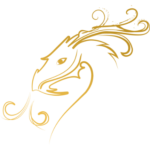 Facebook comment