Who is in Charge of Your Brain (DIGITAL)
$11.00
What causes depression and anxiety? This illustrated mind-hack reveals what thoughts are sabotaging you and how to work with them to create inner freedom and joy.
54 pages. Digital copy will be sent to your email with your receipt.
Description
Sample pages from the book…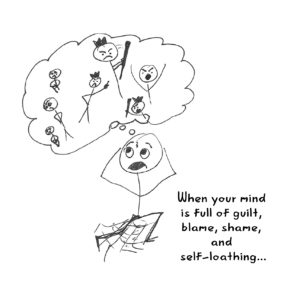 Only logged in customers who have purchased this product may leave a review.