Want To Discover Your Enneagram Type?
Learning your Enneagram Type is like finding a door into the secrets of what drives you and makes you so…YOU. Once you know your type, you have access to ancient wisdom about your unique path to spiritual growth and personal development. People around the world use their Enneagram type knowledge to succeed in business, have better relationships, and develop more self-acceptance.
How Do I Figure Out My Type?
Here are some ways you can get started learning your type and the overall Enneagram.
Watch the video below for a brief *taste* of the Enneagram types to get you started.
Follow Enneagram and Coffee on Instagram to get tons of helpful and easy-to-digest info on the types.
Take a typing test. Below are a few I recommend.
NOTE: No test can definitively tell you your type–they will simply suggest the strongest possibilities. The Enneagram is a path of self-discovery that is deeper than most "personality type" systems. Figuring out your type is your first initiation ritual.

Watch a few sample Type Assessment Sessions below
Type Assessment Sessions
You may have been seeking clarity for a while, or you just prefer to get direction from a teacher who knows the Enneagram types well. Rachel offers type assessment sessions to help you better understand the energy signatures of the types and to feel more confident about which type resonates for you.
Watch Sample Typing Interviews
If you're unsure of your Enneagram type, you may want to consult with an expert. Below, we show some people who were unclear about their type and how through talking with Rachel in a typing session, they gained clarity and confidence about their Enneagram type.
"I've never been certain of my Enneagram type." – Heather (Type 6)
"I'm divided between two different Enneagram types. Am I a 4 or a 5? And what's up with the wings?" – Jennifer (Type 4)
"I'm not really clear on all the types. Can you still help me find my type?" – Charli (Type 9)
"I can see myself in many of the types, so I'm not sure how knowing my Enneagram type has much value for me." – Jennifer (Type 3)
"I have just recently learned the Enneagram. I think I know my type, but I'd like to be more sure." – K (Type 5)
I found Rachel's tapping videos at a time of deep heartache and loss. As an enneagram 7, I find it terrifying to feel these feelings fully, but I was being forced to face my demons. I found incredible comfort in the tapping videos and noticed that they were the only thing at the time that brought grounded relief for me. I was able to experience the pain while also self-nurturing and healing. I couldn't recommend the practice of tapping & Rachel's guidance more. It is such a gift to us all!
Oh, man. THIS ROCKED MY WORLD. This was so powerful.
I really enjoyed this video. Being a type 4, I find this resource very helpful to get connected with who I am at the core. It reminds me not to be so hard on myself for feeling deeply, and to be ok with things just as they are. Perfection! Thank you!
OMG, I have goosebumps EVERYWHERE. This is amazing. You are reading my mind! And I am crying now. 'I honor the conflict in this for me even though it pisses me off…' Heartsplosion!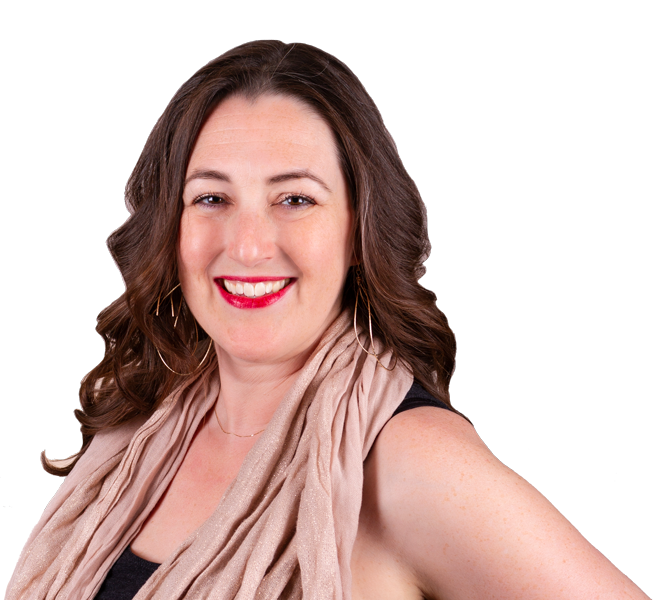 About The Creator
Former psychotherapist Rachel Alexandria, MA, MFA, has been studying and teaching the Enneagram since 2006. When she discovered the transformative effects of tapping, it was only a matter of time before she combined the two like peanut butter and chocolate! After she uploaded her first series of free Enneagram tapping videos to YouTube, people around the world have experienced relief and felt deeply seen in their type experience.
TYPE 1
Organized, efficient, justice-oriented. Building patience and compassion for myself and others. I'm more worthy than I thought.
TYPE 2
Relational, helpful, giving. Building healthy boundaries as an act of self-love. I can give myself love first.
TYPE 3
Active, trendy, goal-oriented. Building my ability to listen inward for my authentic desires. I am good enough as-is.
TYPE 4
Unique, funny, artistic. Building my ability to be present with feelings and not driven by them. I value the rarity of my depth.
TYPE 5
The brains, observing it all, deep system thinker. Building my embodiment practices. I trust my wisdom in action. 
TYPE 6
Trusted leader among the people, skeptical, goofy. Building my ability to be in charge of my brain. I can be safe with myself.
TYPE 7
Optimist, adventurer, FOMO. Building my ability to stay centered. All my feelings are worth my time.
TYPE 8
Powerful, trusting my gut, boss. Building connection as the salve. My love is my greatest power.
TYPE 9
Go with the flow, immovable, big-time-chill on the outside. Building my voice to effect change. I am worth being seen.