Are you tired of feeling overwhelmed by life and all the tasks, and frankly secretly wishing someone else, an adult, would come and take care of everything?
While we all ​grow up physically, it can sometimes feel like someone forgot to give you the instruction manual for adulting. Wouldn't it be great to have a set of guidelines and tools to try out that could make being an adult less daunting?​
What You Get:
You'll get a message every other day with mind-expanding info and practical tools to try out. You'll get little thought notes to improve your mood, inspiring and interesting video lessons, new meditations to retrain your brain, and more. Each day's experiment will help you to embrace a better mental state and alter your beliefs so you can feel happier, more capable, and proud of the person you become.
Fun Experiments!
30 experiments over 60 days. Try them out and watch your life improve and your self-worth grow.
Bonus Media!
Guided meditations and friendly helpful videos, a.k.a. it's not all just reading. Listen and watch as your mind and soul expand.
FREE KITTENS!
Ok, not really. Sorry. But I promise, feeling like you're on top of your shit feels almost as good as a pile of kittens.
A never-ending process… or so it feels?
You have a to-do list of things about yourself to improve, work on, or "fix" that you think will make you an Adult. Only instead of completing those items and crossing them off, the list just makes you feel like crap for all the ways you're not winning enough.
It's time to realize there is more to Adulting than overwhelming, daunting, or depressing to-dos about what repairs you need to make to yourself. Stepping into healthy Adulting transforms your chores into choices, and your fears into freedom.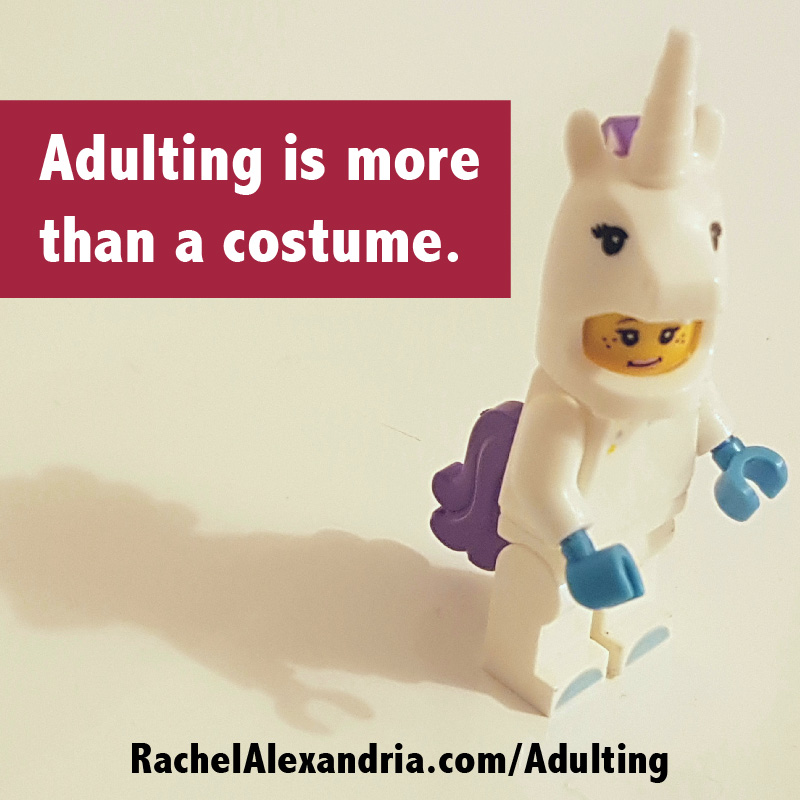 Ready to Jump In?
If you are ready to dive right into The 60-Day Adulting Revolution, click below to purchase this challenge.
The Revolution is full of awareness-expanding information and fun experiments. you'll get thought-provoking notes, inspiring and interesting video lessons, new audio meditations to reprogram your brain, and more. Each day's note will help you to release the lists of flaws and failures and embrace a better mental state. Find more self-confidence, feel happier, enjoy more respect, and become proud of the Adult you are.  #AdultingFTW #AdultingRevolution #AdultingRev
Who is in Charge of Your Brain?
( An Illustrated Mind-Hack )
What causes depression and anxiety? This illustrated mind-hack reveals what thoughts are sabotaging you and how to work with them to create inner freedom and joy. This little book takes you step by step, through drawings, to show you what's happening in your head when you're stuck in self-defeating patterns. Learn about the traps you get caught in and how to get out. Keep this friendly mind-hack on your office desk, coffee table, or nightstand as a conscious reminder to be kind to yourself. Gift it to friends and family to share the joy you've found from being in charge of your brain!